Cross-Channel
Marketing
Deliver coordinated journeys that resonate and delight
Cross-Channel
Marketing
Deliver coordinated journeys that resonate and delight
Boost average order value
Increase customer lifetime value
Save time and resources
Engage each individual uniquely
Orchestrate the modern customer journey
Connect channels to plan, launch, and deliver campaigns that drive meaningful results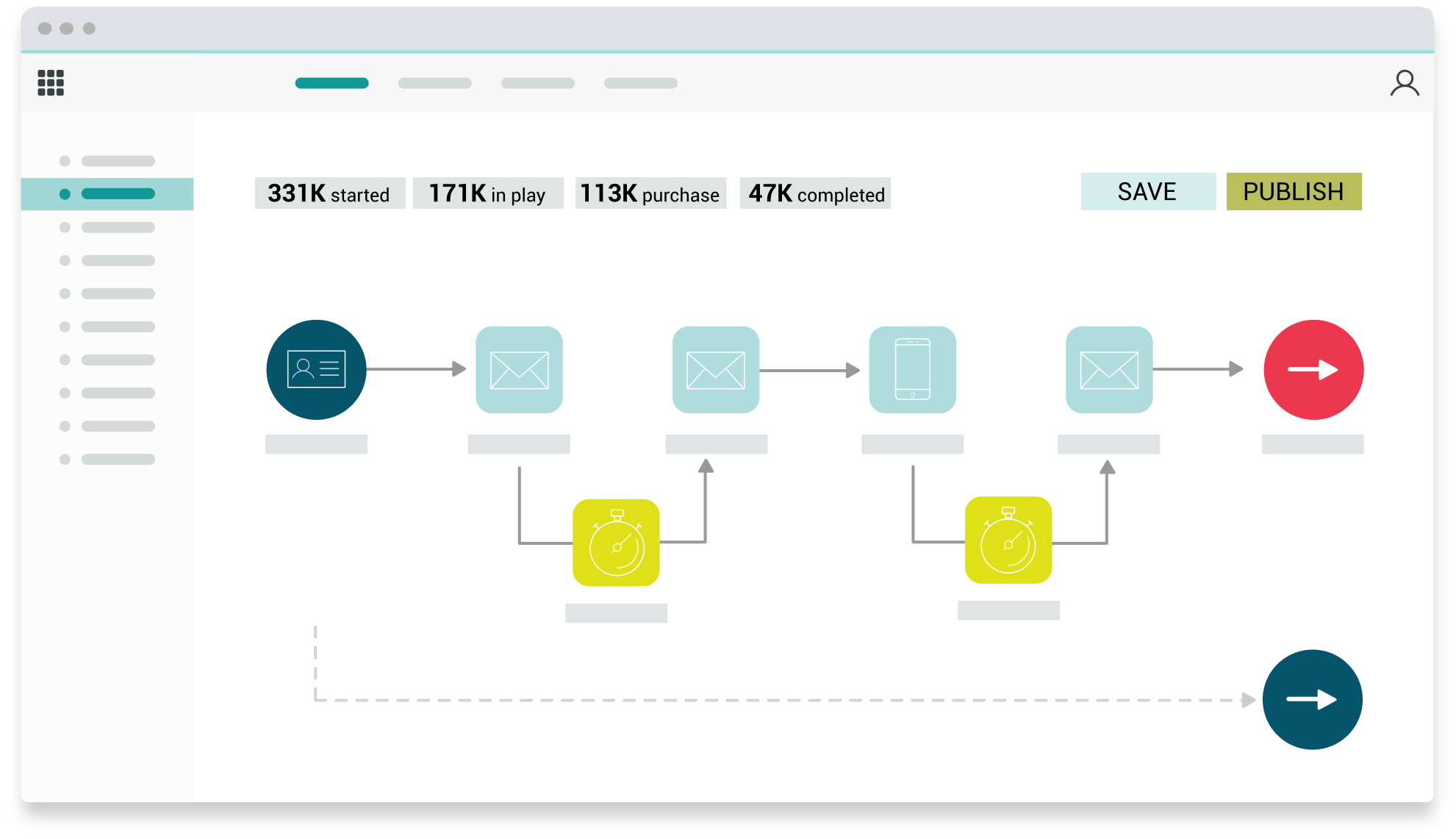 Journey design
Create and automate customer journeys across all customer channels and touchpoints
Smart activation
Leverage platform to scale across email, mobile and all channels
Targeted decisions
Finely tuned audience segmentation and decisions improve targeting and personalization
Single customer view
Analytics and integrations to understand engagement at an individual level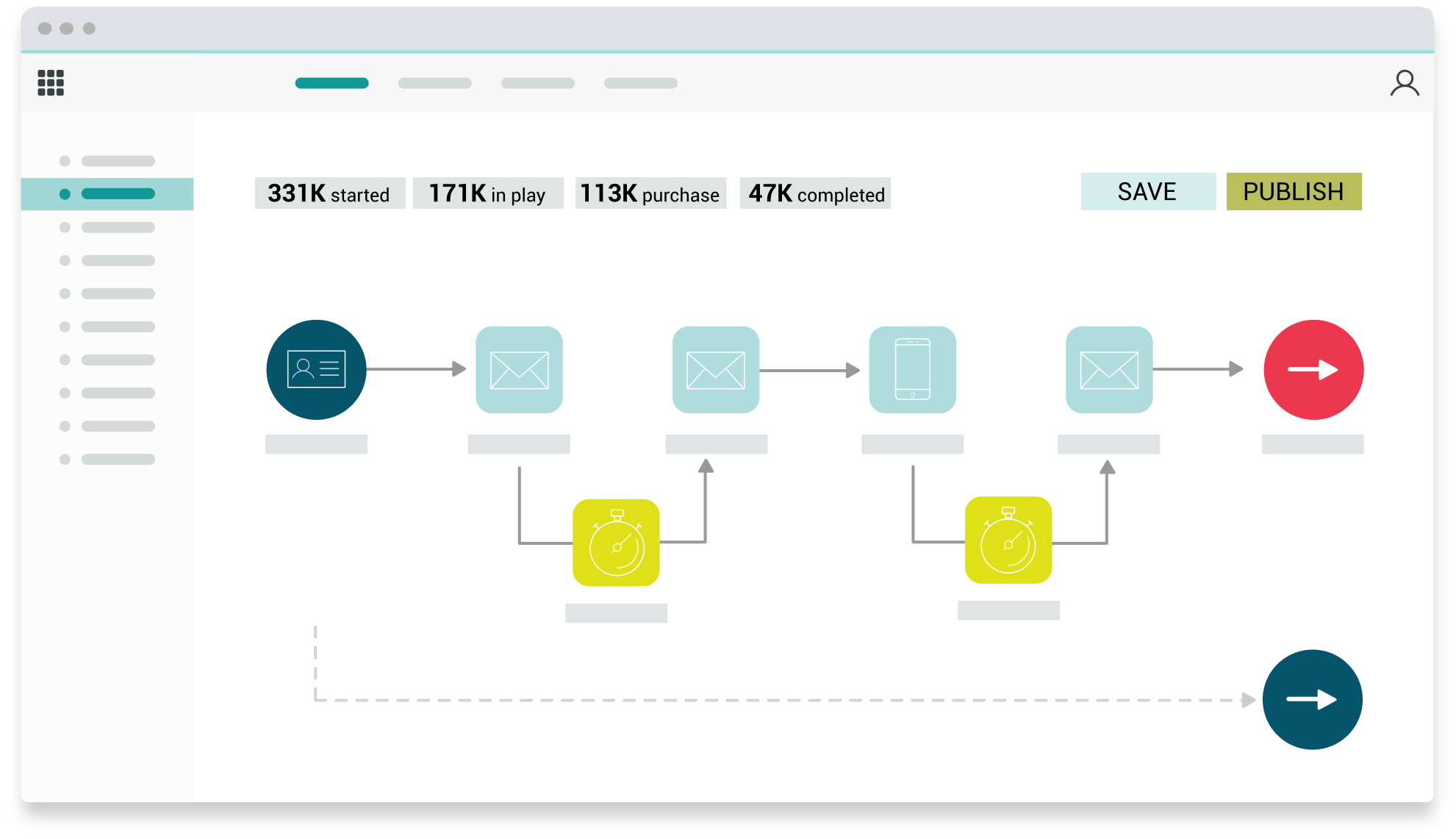 Journey design
Create and automate customer journeys across all customer channels and touchpoints
Smart activation
Leverage platform to scale across email, mobile and all channels
Targeted decisions
Finely tuned audience segmentation and decisions improve targeting and personalization
Single customer view
Analytics and integrations to understand engagement at an individual level
Cross-Channel Marketing in Action
0
x
More effective campaigns
Triggered automations are consistently 10x more effective than batch-and-blast campaigns.
0
%
Lift in customer lifetime value
The lifetime value of a customer has been shown to be 30% higher when consumers shop across multiple channels.
0
%
Increase in conversions
Consumer brand improved conversion rates by transitioning to triggered messaging
Talk to an expert
We'd be happy to talk through your needs and figure out
where we can help, whenever it's most convenient for you.